"Are You New to Tomato Answers?" is your one-stop shop for all things tomato-related. Designed to support gardeners at every level, our blog offers insights, tips, and techniques to help you cultivate the most robust and flavorful tomatoes. Whether you're a novice or a seasoned gardener, we have the answers to your tomato queries.
Our blog posts cover various topics, from understanding the basic biology of tomatoes to troubleshooting common pest problems.
We also provide region-specific advice to help you tailor your gardening approach based on location. Moreover, our platform fosters a vibrant community where readers can share their experiences and learn from each other.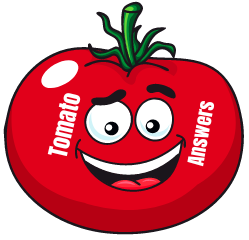 Are You New To Tomato Gardening?
Every blog post in our collection offers valuable nuggets of wisdom.
So why wait?
Dive into our wealth of information, read all our listed posts, and enhance your tomato gardening journey. There's a world of tomato wisdom waiting for you!