Key Takeaways:
Heirloom tomatoes offer abundant colours, shapes, sizes and flavours not found in hybrid varieties. Their incredible taste and diversity make them perfect for gardeners looking to experiment.
Heirlooms have intriguing stories behind them as they've been passed down through generations. Growing heirlooms helps preserve beloved varieties.
Know whether your heirloom variety is determinate or indeterminate, which impacts details like staking and fruiting timeframe.
Leading heirloom varieties include classics like Brandywine and Cherokee Purple and unique options like Hillbilly and Aunt Ruby's German Green.
Match heirloom tomato varieties to your growing conditions and interests to ensure a successful crop.
18 Best Heirloom Tomato Varieties: Upgrade Your Garden
Heirloom tomatoes come in a rainbow of colours beyond basic red. You can find heirlooms in shades of orange, yellow, green, purple, pink, black, and even striped. Their range of flavours, shapes, and sizes is equally diverse.
Once you start exploring the world of heirlooms, it's easy to become obsessed with growing different varieties. However, most gardeners can't accommodate every type. The good news is you really can't go wrong with any heirloom. Their flavour and uniqueness compared to bland hybrid tomatoes make them all special.
To help narrow down the options, here are 5 must-grow heirloom varieties for beginners:
Brandywine – Pink beefsteak type with legendary old-fashioned flavour
Cherokee Purple – Dusky pink fruits with a smoky sweetness
Green Zebra – Bright green when unripe, yellow with stripes when ripe
Black Krim – Dramatic reddish-black colour and rich taste
Yellow Pear – Bite-sized, bright yellow fruits perfect for snacking
When choosing heirlooms, opt for disease-resistant varieties if possible. Start seeds indoors 6-8 weeks before your last frost. Transplant seedlings 2 feet apart into well-draining soil once the weather warms. Stake indeterminate varieties and provide even water and fertilizer.
Homegrown heirlooms' flavour and conversation potential make preserving your abundant harvest worthwhile. Canned heirloom tomato sauce and salsas capture summer's essence for year-long enjoyment.
With proper care, heirlooms will reward you with unforgettable taste and garden beauty. Let their intriguing diversity and flavours hook you each season!
How Are Heirloom Tomatoes Different?
Heirloom tomatoes are open-pollinated varieties passed down through multiple generations of growers. Unlike hybrids, heirlooms have not been crossed with other varieties. This allows heirlooms to maintain their distinctive characteristics over many generations.
While commercial growers prefer hybrids for their disease resistance and productivity, heirlooms win out on flavour. Heirlooms have an incredible depth of flavour that hybrids cannot match.
The incredible diversity within heirlooms also means you can find varieties tailored to every taste and use. From heavily ribbed, meaty paste tomatoes to sweet cherries perfect for snacking, heirlooms offer an abundance of flavours and textures.
Many heirlooms also have intriguing stories behind them. Passing seeds down through generations has allowed some heirloom varieties to be traced back over a hundred years. Learning the history behind your heirlooms makes growing them even more rewarding.
So, Why Are Heirloom Tomatoes the Better Choice?
The taste of heirloom tomatoes is unrivaled. No hybrid variety can outdo the rich flavor heirlooms offer, which only intensifies as the lineage is preserved over generations.
Heirloom tomatoes boast a wide range of colors and shapes, offering a diversity that surpasses hybrid seeds.
One significant advantage is the ability to save these seeds. Unlike many hybrid seeds that turn sterile the following year, heirloom seeds can be successfully harvested and used.
Growing heirloom tomatoes connects you with history. With some varieties tracing back to the 1800s, you are contributing to preserving these unique varieties for future generations.
Indeterminate vs Determinate – What Does That Mean?
Understanding the growth habit of each heirloom variety helps ensure you grow it successfully. Heirlooms can be split into two main types – indeterminate and determinate. Knowing which type your variety is determines details like staking requirements and fruiting time.
Determinate Tomatoes
Determinate tomatoes are bushier plants that stop growing once fruit sets. They reach a compact 3-4 feet tall at maturity. Determinants produce most of their crop within 2-3 weeks before declining. As they set many tomatoes in a short time, staking usually isn't required. Determinates are also called "bush tomatoes."
Indeterminate Tomatoes
Indeterminate tomatoes grow and produce fruit all season until frost kills the plant. Left alone, indeterminates can easily reach 6 feet tall or more. As they bear fruit continuously over months, staking is a must. Staking keeps the plant under control and prevents disease. Indeterminates are also referred to as "vining tomatoes."
Now that you understand tomato growth habits let's explore 18 of the best heirloom varieties to grow.
The 18 Best Heirloom Tomato Varieties
The incredible diversity within heirloom tomatoes means there's a variety tailored to every purpose. The 18 heirlooms profiled below include classic favourites prized for flavour and unique varieties sure to be conversation starters. Discover new heirlooms to try this year!
1. Ace 55 Heirloom Tomato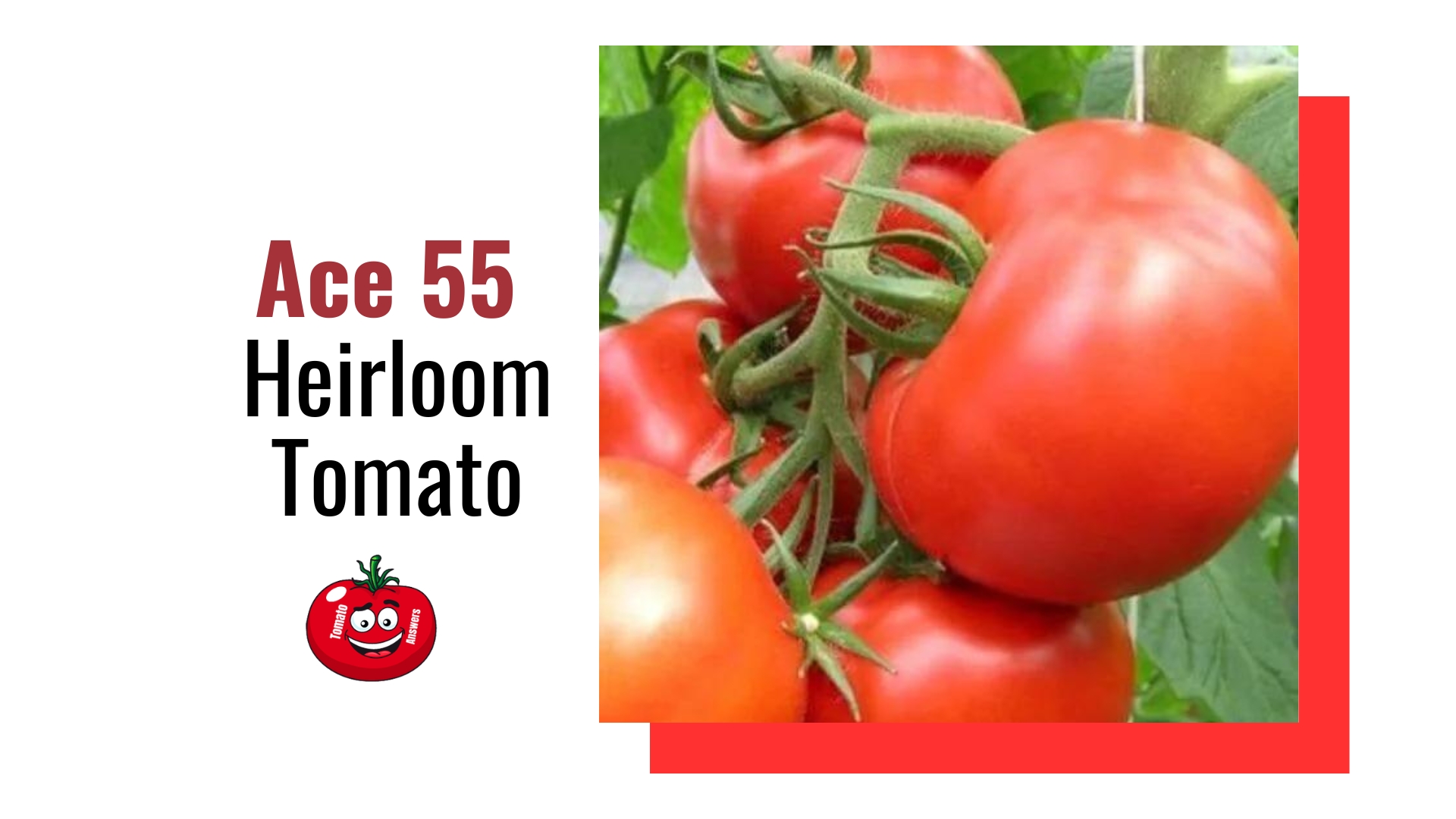 Ace 55 is an early, compact, determinate perfect for containers and small spaces. The 4-6 oz. Red fruits boast excellent flavour for such an early variety. Ace 55 was introduced in 1955 and has been popular with home gardeners ever since, thanks to its early maturity and disease resistance.
2. Amish Paste Heirloom Tomato
With its big, juicy, oxheart-shaped fruits, Amish Paste is the ideal slicer for sandwiches and burgers. The 8-12 oz. Fruits have a brilliant red colour and an incredibly rich, sweet flavour.
The meaty flesh has few seeds, making for excellent fresh eating. Amish Paste is also prized by canners and cooks for making sauce and paste. This indeterminate heirloom dates back to the 1800s.
3. Arkansas Traveler Heirloom Tomato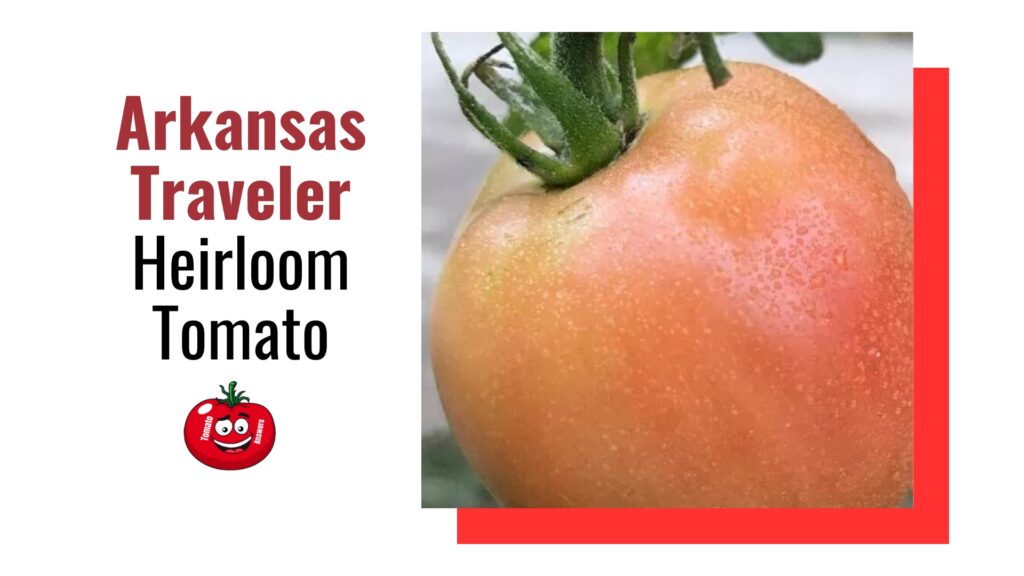 Arkansas Traveler has been a Southern favorite for generations, prized for its ability to withstand heat. The 6-8 oz. Pink fruits blush red when ripe and have a mild, sweet flavor.
The indeterminate vines produce abundant yields all season long, making this a great choice for canning and sauce-making. Arkansas Traveler hails from the late 1800s.
4. Aunt Ruby's German Green Heirloom Tomato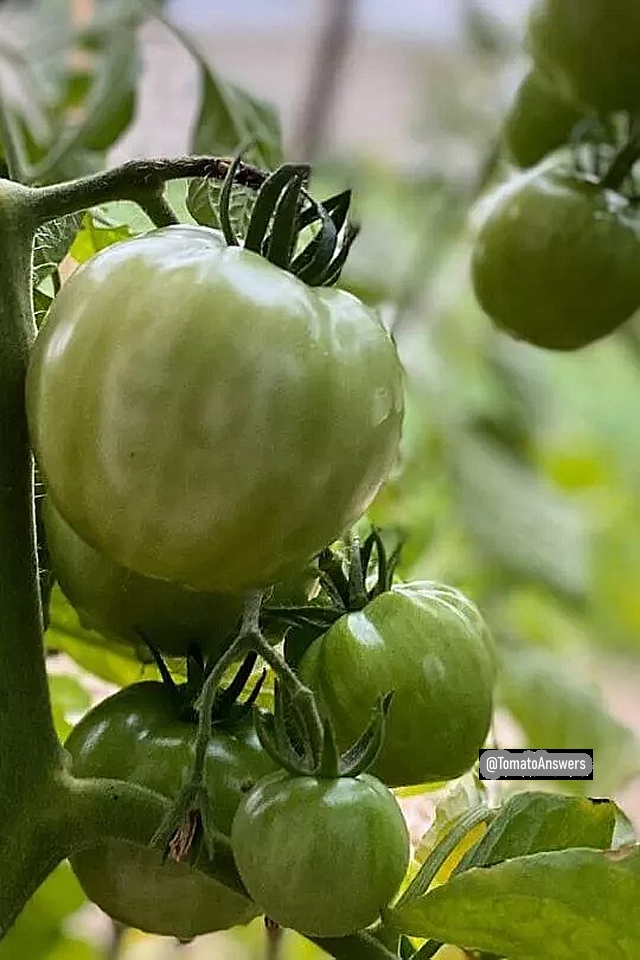 Get ready for a conversation starter! This unique heirloom bears stunning, large green fruits with a hint of yellow blushing. Beneath the unusual exterior lies outstanding flavour – Aunt Ruby's German Green is incredibly sweet and fruity.
The 12-16 oz. Ribbed fruits are great for slicing and fresh eating. This indeterminate heirloom resulted from a cross between German green and pink varieties.
5. Black Russian Heirloom Tomato
How about a dark, dramatic tomato? Black Russian bears uniquely coloured reddish-brown fruits with a flattened globe shape. The 5-7 oz. Fruits have a rich, smoky flavour. Black Russian is another great choice for gardens short on space, as the determinate vines reach just 3-4 feet at maturity. This heirloom originated in Crimea in the late 1800s.
6. Bonny Best Heirloom Tomato
Bonny Best is one of the most popular heirloom tomatoes for a good reason – it's early, productive, and delicious. The bright scarlet, 4-6 oz. Fruits are globe-shaped with few seeds, making them perfect for fresh eating and sandwiches.
Bonny Best is an indeterminate that bears heavily throughout the season. This variety was introduced by the legendary W. Atlee Burpee seed company in 1908.
7. Brandywine Heirloom Tomato
No list of heirlooms is complete without Brandywine! This legendary tomato remains a favourite thanks to its incredible flavour, smooth texture, and large size.
The pink-red, 12-16 oz. Fruits have an old-fashioned tomatoey sweetness that can't be matched. Brandywine is a potato leaf indeterminate that requires staking. Dating to the late 1800s, Brandywine wins taste tests year after year.
8. Cherokee Purple Heirloom Tomato
Cherokee Purple stands out with its unique dusky pink colour thanks to anthocyanin pigments.
The 10-12 oz. Fruits have a flattened globe shape and thin skin. Beneath the purple exterior lies an outstandingly complex, sweet flavour.
The smoky sweetness makes Cherokee Purple perfect for eating fresh or cooking rich sauces. This potato leaf indeterminate traces its roots to Tennessee in the late 1800s.
9. Dr. Wyche Heirloom Tomato
Here's a vibrant yellow heirloom tomato that's certain to be an eye-catcher in your garden!
Dr Wyche's low-acid, 8-12 oz. Fruits have a smooth, creamy texture and mild tropical fruit flavour. The disease-resistant plants bear heavily throughout the season.
Thanks to its bright colour, Dr Wyche is great for fresh eating and showcasing in salads. This determinate heirloom originated in the late 1800s.
10. German Johnson Heirloom Tomato
German Johnson is the quintessential pink heirloom tomato. The 1-2 lb. fruits have deep pink skin and beautiful reddish-pink flesh. Beneath the colourful exterior lies a perfect balance of acidity and sweetness.
The large fruits have a meaty texture, making them ideal for slicing, canning, or cooking down into sauce. This potato leaf indeterminate displays great disease resistance as a bonus.
11. Great White Heirloom Tomato
Great White is a fitting name for these enormous, creamy white-skinned fruits! Weighing in at 1-2 lbs., each fruit is like a giant, juicy steak. Great White has all the mild sweetness and texture you expect from a top-notch heirloom.
Enjoy the smooth fruits fresh in huge tomato sandwiches and salads. This potato leaf is indeterminate and bears throughout the season for high yields.
12. Hillbilly Heirloom Tomato
With its bright yellow skin and orange-mottled interior, Hillbilly is a real head-turner! The 1 lb. fruits shine like sunshine and taste sweet tropical fruit. The low acidity makes them ideal for slicing and eating fresh.
Hillbilly is a potato leaf indeterminate that yields its colourful bounty all season long. This heirloom originated in West Virginia.
13. Mr. Stripey Heirloom Tomato
Mr Stripey bears eye-catching yellow fruits with vivid red striping inside and out.
The 1-2 lb. fruits have a sweet, low-acid flavour that sings when eaten fresh.
Their colourful stripes make Mr Stripey a fun addition to tomato platters and salads.
This indeterminate heirloom offers up disease resistance along with beauty and flavour.
14. Pineapple Heirloom Tomato
Pineapple will draw attention with its uniquely shaped fruits that look like its namesake!
The 1 lb. tomatoes are fluted and streaked with yellow over a red skin. The juicy flesh also lives up to the name, with a sweet fruity flavour that suggests pineapple.
Enjoy these striped beauties sliced fresh, or add them to a colourful salad. This indeterminate originated in Kentucky in the mid-1800s.
15. Thessaloniki Heirloom Tomato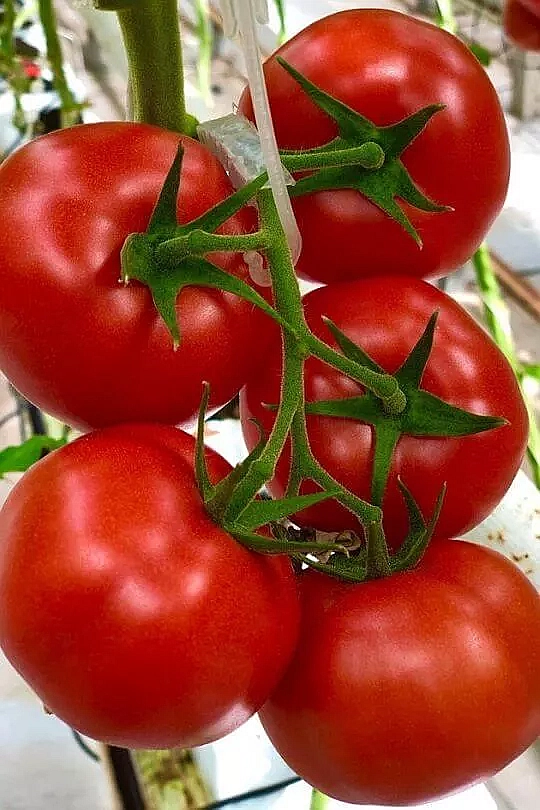 Here's a great paste tomato for sauce and canning! Thessaloniki bears 4-5 oz. Red fruits are densely packed with meaty flesh and few seeds. The oval-shaped tomatoes have an outstanding rich flavour that concentrates on exquisite sauces. Thessaloniki is also one of the more prolific heirlooms, yielding up to a dozen fruits per cluster. This indeterminate originated in Greece.
16. VR Moscow Heirloom Tomato
Do you love early-season tomatoes? VR Moscow is a Siberian heirloom that can bear fruit up to two weeks earlier than other varieties.
The 5-7 oz. Red fruits are globe-shaped with full flavour and a good balance of sugars and acids. VR Moscow's early maturity and determinate growth habit also make it ideal for container growth.
17. Yellow Pear Heirloom Tomato
Yellow pear-shaped tomatoes add whimsical charm to any garden. The 1-2 oz. Fruits bear heavily in long clusters perfect for snacking. Yellow Pear has a bright, citrusy flavour that pops when eaten fresh.
The compact indeterminate vine makes this variety perfect for hanging baskets and containers. Yellow Pear has been delighting gardeners since the late 1800s.
18. White Beauty Heirloom Tomato
White Beauty bears clusters of creamy white coloured fruits blushed with pink on the blossom end. The 1 lb. tomatoes have few seeds and a deliciously mild, sweet flavour.
Enjoy the smooth, juicy fruits sliced on sandwiches and in salads. The potato leaf vines show good disease resistance. This indeterminate heirloom came from Tennessee in the 1950s.
Picking the Best Heirloom Tomato Varieties
Choosing the right heirloom tomatoes starts with matching varieties to your growing conditions. Select early determinate varieties if your summers are short. Go for late-blight resistant varieties like Brandywine if your climate is cool and wet.
Prioritize flavour, colour, and fruit size based on how you plan to enjoy the harvest. Large, meaty fruits make terrific slicing tomatoes, while smaller, dense fruits excel for sauce-making. The incredible diversity of heirlooms offers options for every region and gardening style!
Whichever heirlooms you select, you're in for a treat when those vine-ripened flavours hit your plate. Once you savour an heirloom tomato's incredible sweetness, you'll never return to the bland grocery store varieties again. Happy heirloom hunting!
Frequently Asked Questions
Why are heirloom tomatoes so expensive?
Heirloom tomatoes are typically more expensive than conventional hybrid tomatoes because heirlooms are open-pollinated varieties that breed true to seed.
This means seeds can be saved from heirlooms to plant the same variety next year. Hybrids are crosses between different varieties and do not breed true – growers must purchase new hybrid seeds yearly.
The seed-saving ability of heirlooms increases their rarity and cost. Heirlooms also tend to have lower yields than hybrids, further increasing expense.
How do I stake and prune indeterminate tomatoes?
Indeterminate tomatoes require staking or caging to support their growth habit of continual vine growth all season. Use tall stakes or cages at least 5 feet high. As shoots emerge from the main stem, gently guide them back towards the support.
Remove lower leaves and any shoots or "suckers" that emerge between main stems and leaves to encourage upward growth rather than business.
When should I start heirloom tomato seeds indoors?
Start your heirloom tomato seeds indoors 6-8 weeks before your last expected spring frost date. Plant seeds 1⁄4 inch deep in sterile seed starting mix.
Place in a sunny window or under grow lights, keeping the soil evenly moist and temperatures between 70-80°F. Harden off seedlings before planting out by gradually exposing them to the outdoors.
Transplant seedlings 18-24" apart after all danger of frost is past.
What causes blossom drop in tomatoes?
Extreme temperature fluctuations, lack of pollination, or stress can cause tomato blossoms to drop before setting fruit. Ensure daytime temps are between 70-85°F and nights don't dip below 60°F once plants start flowering.
Aid pollination by gently shaking plants to distribute pollen. Maintain even soil moisture and fertilize regularly to prevent stress. Removing competing shoots and fruits can also reduce blossom drop.